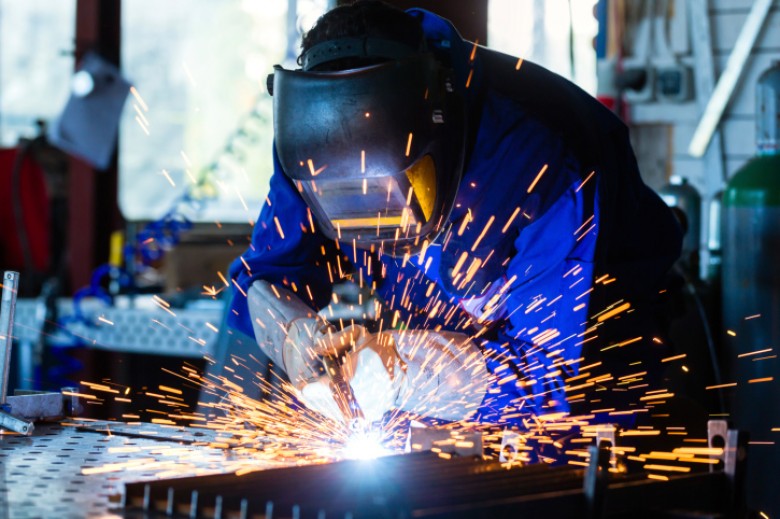 Fabrication and erection work
---
---
The steel framed building derives most of its competitive advantage from the virtues of prefabricated components, which is usually a wet process conducted at site, where steel is produced and subsequently fabricated within a controlled environment. This ensures high quality, manufacture offsite with improved precision and enhanced speed of construction in client's project. With its services, B4U Engineering& Construction, we draw a design build approach- working with you to design, fabricate and erect the structure of your new, heavy structural building, light building or for renovated building. We have close network of prominent fabricators and erectors who provide one stop solutions from its inception to the end, serving the customers who wish to have single source for every part of the project execution. Our Engineering Personnel have extensive experience in all facets of fabrication& erection of all kinds of steel structures and buildings including pre-Engineered Steel Buildings and are likely to qualify as the best team available in this region. We provide innovative solutions to complex and specialty jobs and deliver each job exactly as promised within the time frame in a low budget.
What we do:
We are experts in operating fabricating machines, such as brakes, rolls, shears, flame cutters, and drill presses.
Bends and straighten metal by hammering, chipping and grinding it.
Uses hand torch or furnace to pre-heat work pieces.
Fits and welds metal parts together.
Designs and creates templates and fixtures.
Checks if a work piece meets the specifications by using square, ruler, and measuring tape.
Fabricate and assemble sheet metal products.
Operate machine tools associated with fabricating shops, such as radial drill press, end mill, and edge planer.